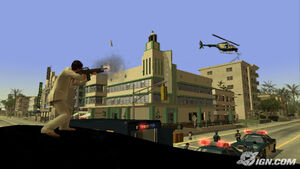 "Why don't you try sticking your head up your ass? See if it fits"
―Mission description
 The Sun Ray Hotel is a hotel in the movie, and in the video game Scarface The World is Yours. It's the hotel in which one of
Tony
's closest friends since arriving to
Miami
,
Angel Fernandez
, was killed. He was killed in a room at the top floor, by
Hector
, a drug dealer that
Omar
sent them to buy Cocaine from. Later Tony got revenge by, shooting Hector in the head, on the street outside the Sun Ray Hotel.
The Sun Ray Hotel Redux 
Edit
In the video game, three months after his assassination attempt, Tony tells the manager that he don't like the place because his friend Angel was killed there, the manager can't stand drug dealers using this place to run their business. Tony goes to the room where he had that fateful incident, and encounters a drug dealer named Jimmy, but an ambush causes him to flee. Tony chases after Jimmy, and kills him fleeing in a helicopter. Once Tony returns to the Sun Ray Hotel, he tells the manager Jimmy is on a "permanent vacation", and buys the Sun Ray Hotel for $5,000,000.
Mission reward
Edit
Reputation: +127,490
Balls: +498
Total cash: +100,000
Mission Video Walkthrough
Edit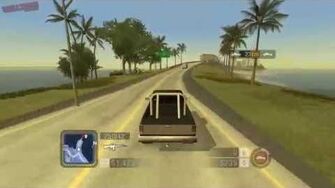 Ad blocker interference detected!
Wikia is a free-to-use site that makes money from advertising. We have a modified experience for viewers using ad blockers

Wikia is not accessible if you've made further modifications. Remove the custom ad blocker rule(s) and the page will load as expected.