"Tony, what we gonna do?"


This article contains insufficient information and is considered as a Stub, you can help editing it, but don't forget to follow the rules.
Tony
,
Chi-Chi
,
Alberto
, and
Ernie
went to New York City for a assassination attempt.
Sosa
sent a hit out for a Bolivian journalist who has been reporting on corrupt Bolivian government officials and flag officers have been troubling Sosa and his entire drug operation in Bolivia. Also there's the story the journalist wants to present at 60 Seconds TV Show. ​Sosa knows Tony has some tax problems and he could serve jail time. So Sosa have Tony to go to New York with Sosa's associate Alberto. Alberto don't know english and don't know his way around the
United States
. That's where Tony comes in. Sosa says with his associate's at law, Tony would not have to serve jail time, but have to pay a fine. So Tony agrees and takes his team with him and Alberto to New York. Tony Leaves
Manny
in charge. That night when they arrived in New York, Alberto planted a bomb under the journalist car at the hotel, the place where the journalist was living during his visit in New york. The next morning, the journalist got in his car and made a u-turn in front of the hotel and waited a bit, after a moment the journalist family came out. Tony was determined, he wanted to kill the man alone, as he says
no wife, no kids
. On the other hand, Alberto still wanted to go on with the mission. Tony continues, with anger because he doesn't want to kill kids and a woman. With Tony mad and Alberto trying to kill the journalist, kids and his woman, Tony shoots Alberto. Tony, Chi-Chi, and Ernie goes back to
Miami
.
Gina
and Manny went missing. Sosa wondering what went wrong, keeps dialing
Tony's Mansion
. After that visit to New York, things got worst.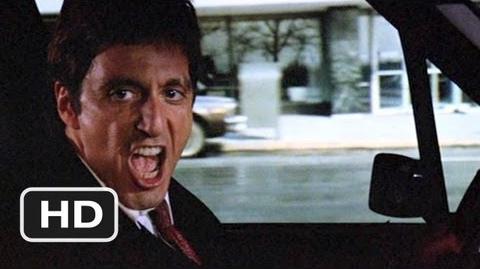 Ad blocker interference detected!
Wikia is a free-to-use site that makes money from advertising. We have a modified experience for viewers using ad blockers

Wikia is not accessible if you've made further modifications. Remove the custom ad blocker rule(s) and the page will load as expected.