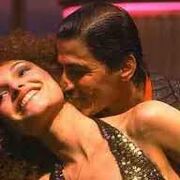 Fernando was a sleazy drug dealer who worked for Frank Lopez. At the Babylon Club, he was dancing with Tony Montana's sister, Gina Montana, on the dance floor and then took Gina to the men's bathroom to make out. Tony immediately went to a bathroom stall and he saw Gina snorting cocaine where he threw Fernando out of the stall and slapped Gina after she tried to confront him. His current status is unknown.
Ad blocker interference detected!
Wikia is a free-to-use site that makes money from advertising. We have a modified experience for viewers using ad blockers

Wikia is not accessible if you've made further modifications. Remove the custom ad blocker rule(s) and the page will load as expected.