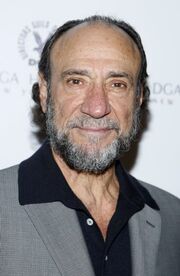 Fahrid Murray Abraham (born October 24, 1939) is an Academy Award-winning American actor. He became known during the 1980s, after winning the Oscar for Best Actor for his role of Salieri in the 1984 film Amadeus, and has since appeared in many roles, both leading and supporting, in films, television, and mainly on stage.
Murray played the role of Omar Suarez.
Ad blocker interference detected!
Wikia is a free-to-use site that makes money from advertising. We have a modified experience for viewers using ad blockers

Wikia is not accessible if you've made further modifications. Remove the custom ad blocker rule(s) and the page will load as expected.